@media only screen and (min-width: 1000px) and (max-width: 5000px){body.kc-css-system .kc-css-543434{width: 50%;}body.kc-css-system .kc-css-1364319{width: 50%;}body.kc-css-system .kc-css-1280478{width: 100%;}}body.kc-css-system .kc-css-3115075{background: #ffa724;}body.kc-css-system .kc-css-2929386 .heading-title{color: #000000;}body.kc-css-system .kc-css-2929386 .heading-text{color: #000000;}body.kc-css-system .kc-css-1995474 ,body.kc-css-system .kc-css-1995474 p{color: #000000;}body.kc-css-system .kc-css-2888827 .heading-title{color: #000000;}body.kc-css-system .kc-css-3044793 ,body.kc-css-system .kc-css-3044793 p{color: #000000;}
AMAZON BULK IMPORT
A module to get all product in your prestashop easy and fast as possible.
user : demo@demo.com
pass : demodemo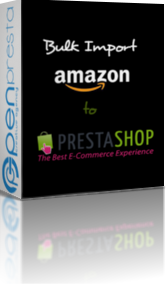 In  3 click , you have a multi product placed in your prestashop with all description , price , reference , name etc... 
Search by product , name , category and more and import at easy at possible
Fast and rapid
Contact
Please
sign in
to contact this author.
Reviews
You must log in to submit a review.