@media only screen and (min-width: 1000px) and (max-width: 5000px){body.kc-css-system .kc-css-3696565{width: 50%;}body.kc-css-system .kc-css-2220040{width: 50%;}body.kc-css-system .kc-css-1710790{width: 50%;}body.kc-css-system .kc-css-2816746{width: 50%;}body.kc-css-system .kc-css-4261555{width: 100%;}}body.kc-css-system .kc-css-2142263{background: #f1ffed;}
Presta BACKUP Advanced
highly configurable module that automatically archives files from your website and databases.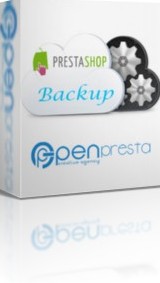 In addition to keeping the archive locally, it can export these archives to an FTP / SFTP server and Dropbox account.
You can also create multiple backups tasks that operate at different time intervals.
You can specify a maximum number of backups archives to keep (when a new one is an old one is deleted) for each of your backups tasks. There are also email notifications!
Prestashop BACKUP Advanced is also able to restore your files / databases from an archive with a single click. The interface is very intuitive and user-friendly.
You are not limited to backing up a folder or database. You can easily select more than one folder and exclude certain subfolders if you want, and you can select multiple databases and exclude tables from the database backups.
You can decide if your backupss are created using the following options:
Every hour
Every day at [...] hours
Every day at [...] hours
 Weekly at [... day ...] at [...] hours
Monthly at [... Date ...] at [...] hours
Installation is easy and can be completed in just 2 minutes
Compatibility Prestashop 1.5.X