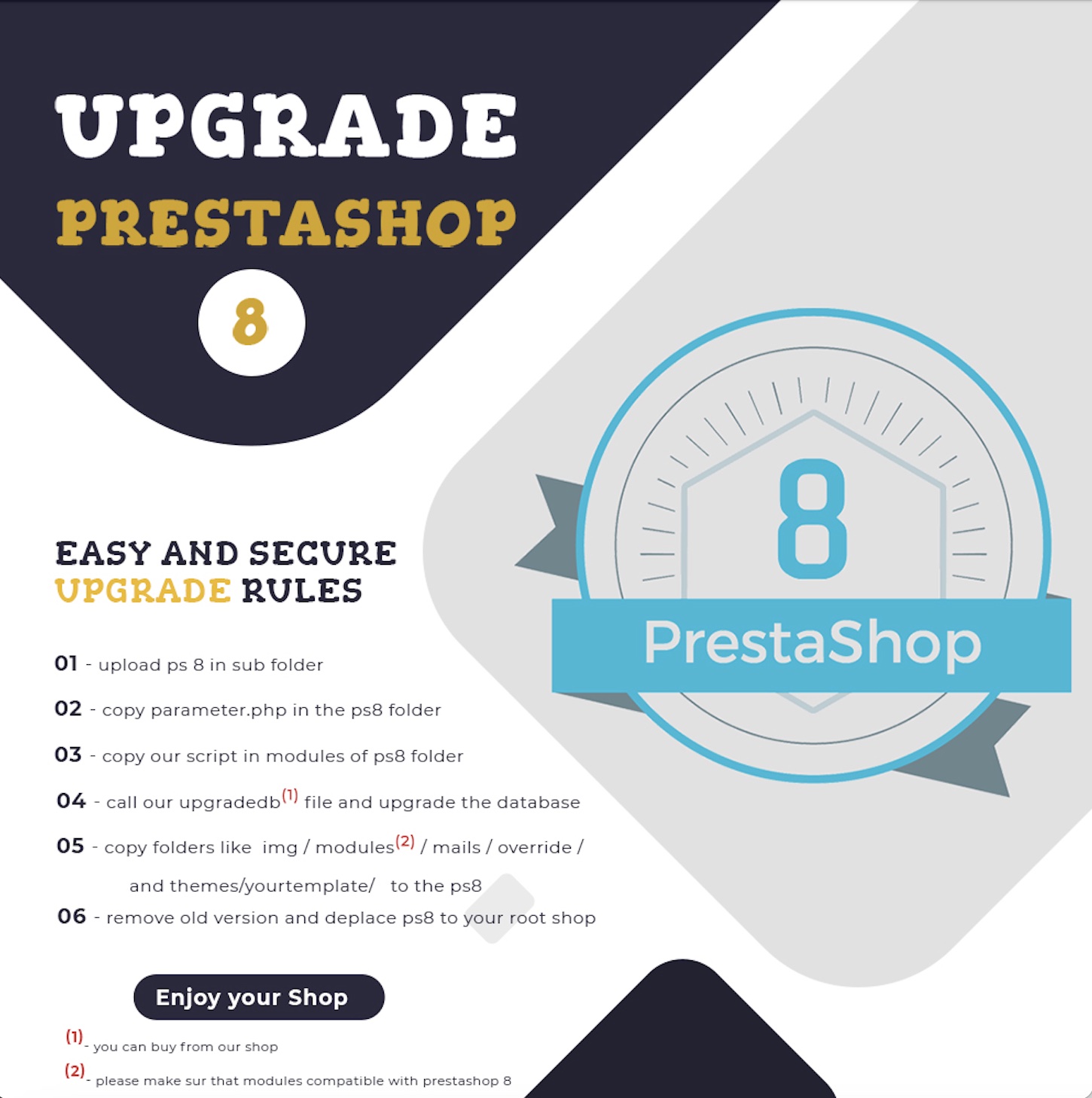 Upgrade any prestashop version database to the new prestashop 8 with our script.
Step 1 :
To upgrade any Prestashop version database to the new Prestashop 8, first you must backup your existing database. This is important to ensure that you can restore your original version if you encounter any issues during the upgrade process.
Step 2 :
Next, you should then download the most recent version of Prestashop 8 and upload it in the sub folder named for example : ps18.
Step 3 :
from the live version , please copy the app/config/parameters.php file and put it in the folder ps18
in the same path ps18/app/config/parameters.php
Step 4 :
Once this is done, you should donwload our Prestashop databse upgrade script, which will migrate your database to the new version. put it in the modules/ of the ps8 and call the script direcltly from your browser.
Step 5 :
Finally, you need to copy all folders that you need from the live version like modules/ mails/ overrides/ themes/yourtemplate/
nb: please make sure that modules are compatible with the new version of prestashop
Step 6 :
once all done , remove the live version and copy all data from ps18 to your root shop ,
you should test the new version of Prestashop to ensure that everything is working properly.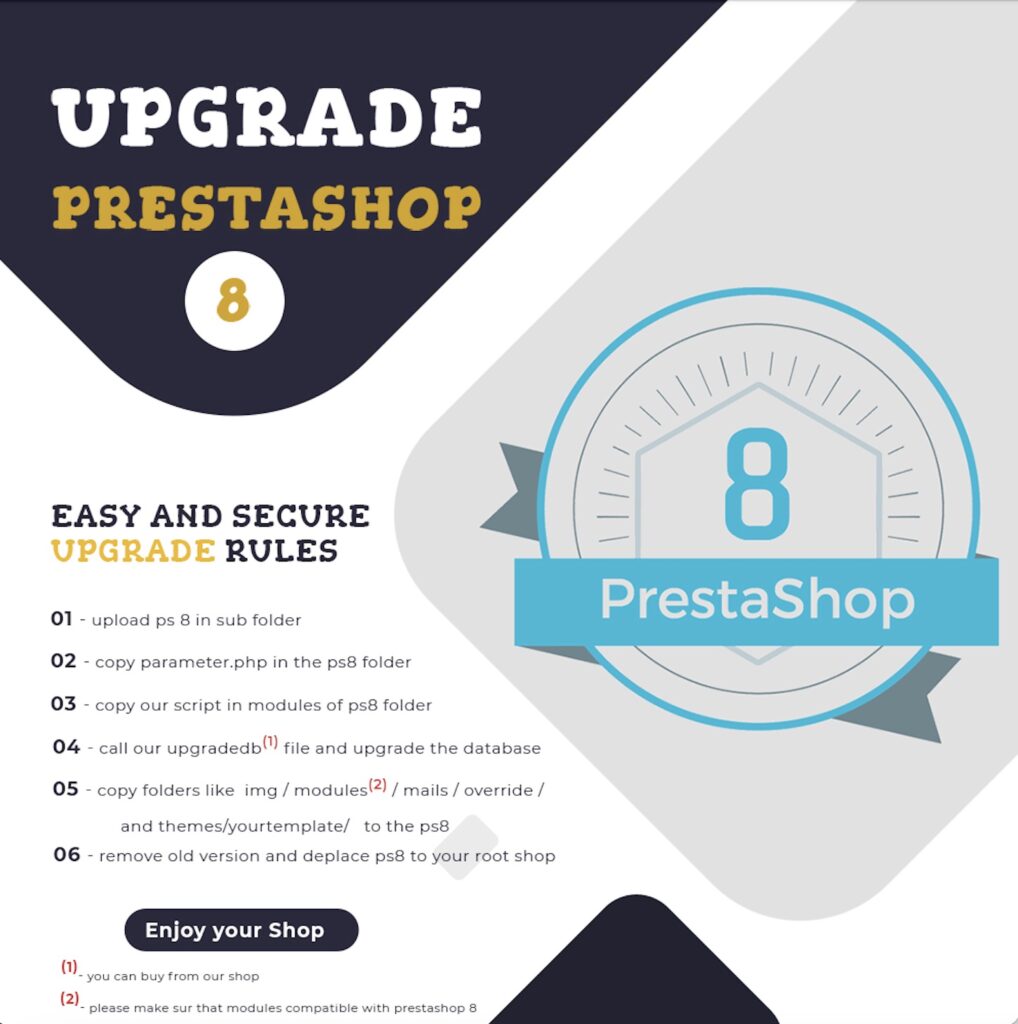 Following these steps will help ensure a smooth upgrade of your Prestashop database to the latest version.