a very powerfull module that you can create deals with mass edition and have a dedicate page with count down timer for all promotions.
you look for a rebuild a promotion without any effort and have a dynamic shop help to sell more.
the module help to
creation mass of promotions
creation promotions with count down
add a dedicate page of promotions with count down tabs good for blackfriday , noel , promotion day
add coming soon promotion that help customer to return back to shop
ad block for baner promotion
repeat promotion without any click
Creation of Compaign :
Is block that help you to add a mass deal with easy mode , juste in few click and you can setup a big promotion;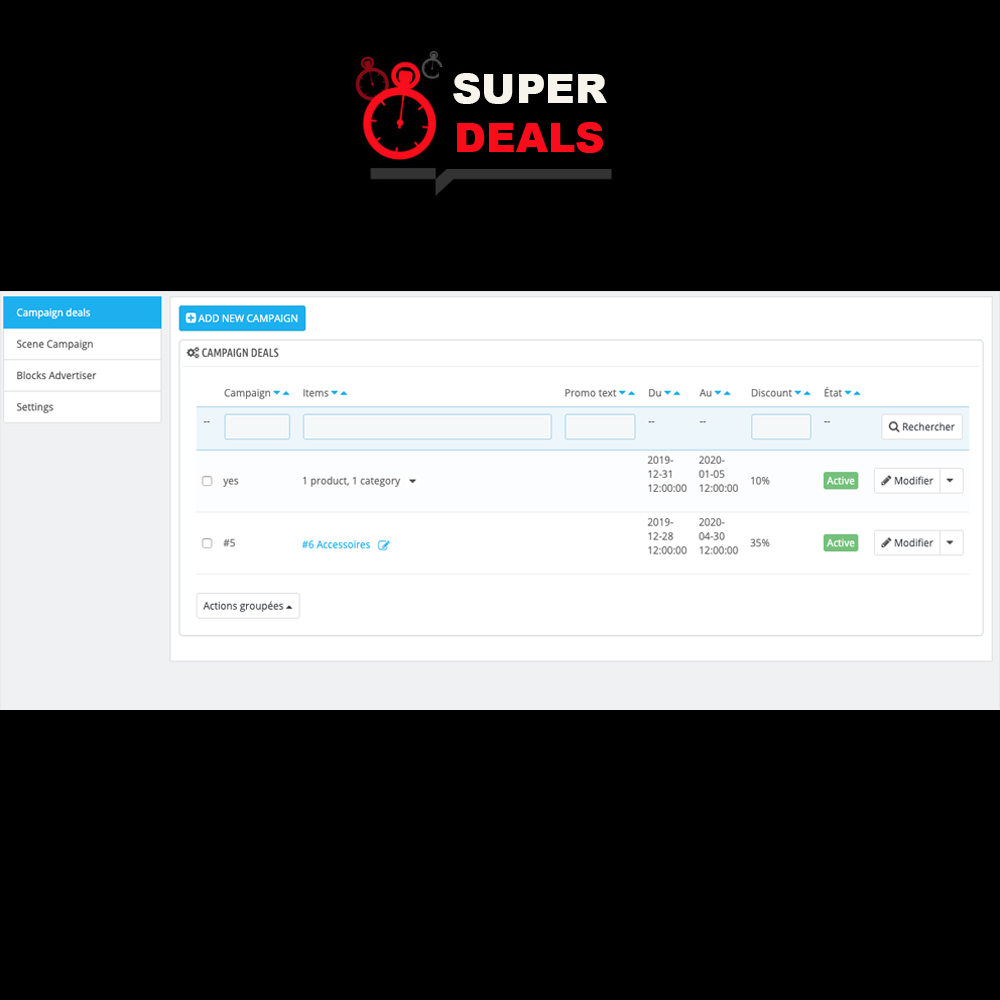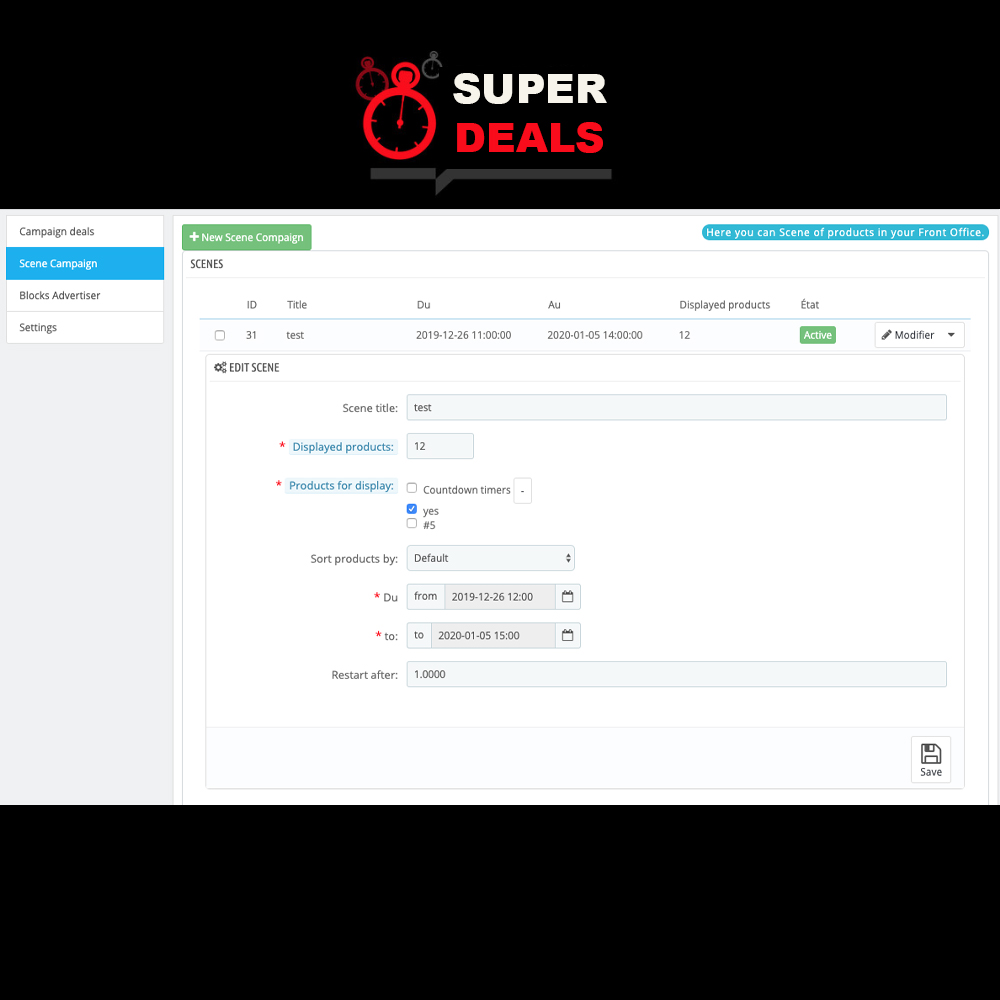 You can add campaign name , choose products , categories or manufacturers
choose text promo for default : Super Deal
choose date and discount and if that campaign is personal , after you can repeat it without you need to reconfigure (automaticly mode )
the action when start and end (good for private shop)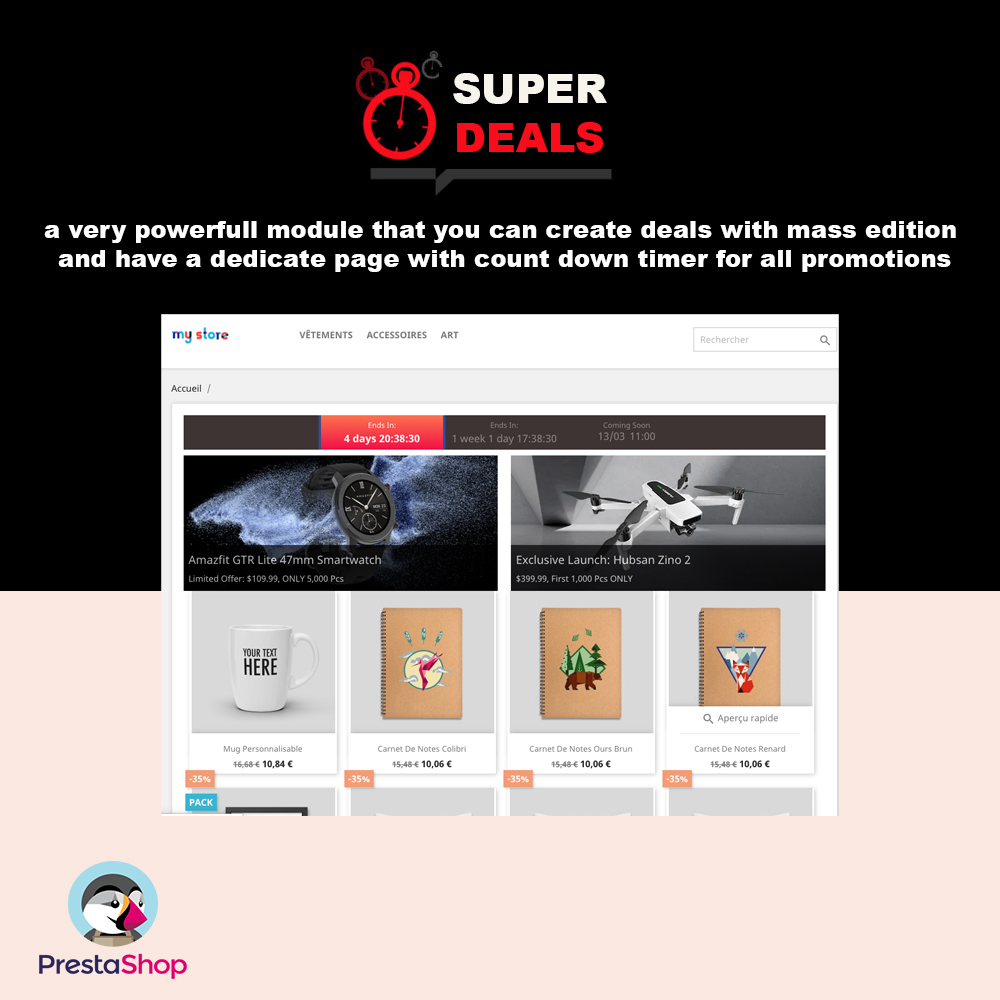 If all good you are seeing this in front office :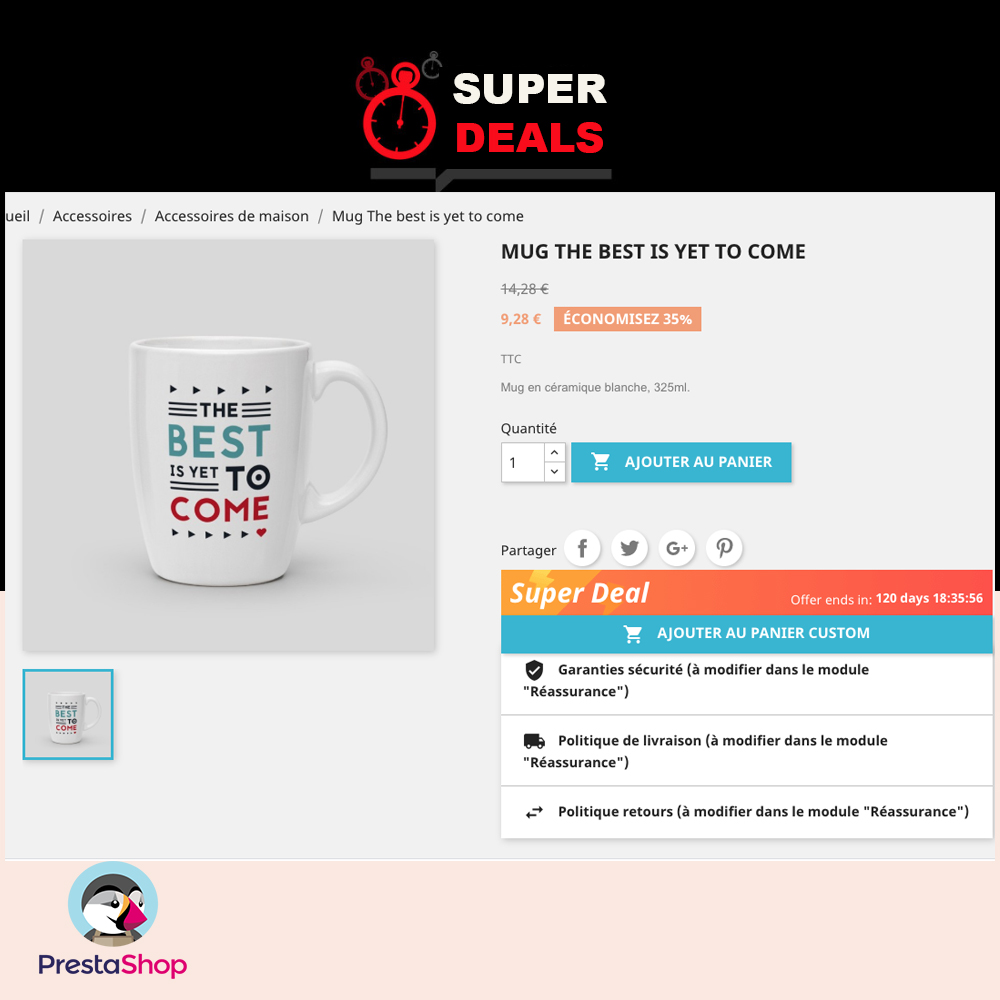 Creation of Scene :
This party if for dedicate page , you can add a scene and show all promotion in tabs ,
Like image you have a 3 scene , 2 are active and 1 is coming soon ,
This are good for day like Black Friday , chrismas , noel etc ….
You can add how much product that you need
The campaign that you want
And how display product and after the periode , and if you need to have a rotate periode to dynamic all
Creation of block :
This block is for ad block in dedicate page , you can show some banner in ,
they are 4 place , in top , middle left , middle right et bottom , but you can place it in other hook in prestashop