lets you create any nature of additional fees/charges mix and add invoice customers for additional fees according to their payment method, delivery method, country or group of customers etc.
Order Extra Fees is equipped with a bunch of features that will let you effortlessly manage extra fees in the back-end.
create a mix of fee payment/shipping , payment/groups , payment/country , payment only, shipping only
Showing Fee in the process of checkout.
Fee are showing in the Order and invoice PDF
Don't lose any payment fee , add him with our module ( example 3.4 % paypal , 2.4 Stripe etc.)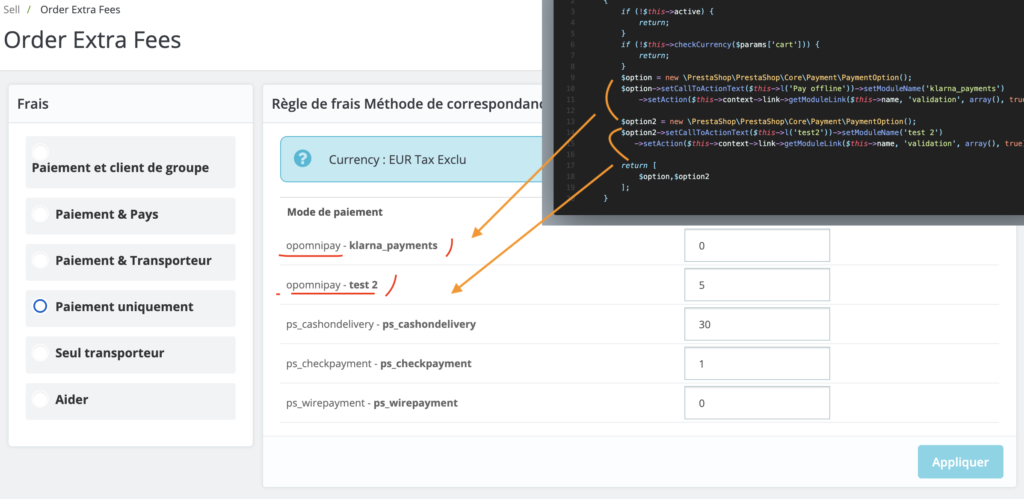 Features :
Easy Administration to edit fee price
Pourcentage or fixed amount Calculation
Support all payment modules
Support all shipping modules
Work with mix fee calculation payment/shipping , payment/groups , payment/country , payment only, shipping only
Fee support tax rules
Show in summary of cart , Order ,
show in the invoice PDF