@media only screen and (min-width: 1000px) and (max-width: 5000px){body.kc-css-system .kc-css-3772248{width: 50%;}body.kc-css-system .kc-css-3638207{width: 50%;}body.kc-css-system .kc-css-4040375{width: 100%;}body.kc-css-system .kc-css-3479378{width: 100%;}}body.kc-css-system .kc-css-547652{color: #05136e;background: #f0fff1;}
3D PRODUCT VIEWER
The module will bring more interaction to the prestashop site, including a new product viewing technique, the product in 3D, more reality for the products.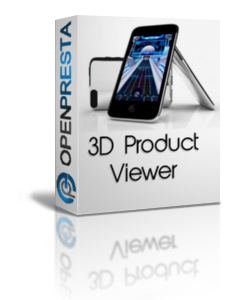 Show your prestashop products in the beautiful 3D view!
the 3D Viewer module will revolve around your products in beautiful 360 degree motion.
You need a set of 18 or 24 or 36 photos in zip file, taken at regular intervals, for example 20 degrees.
Free support provided by Open Presta
Compatibility Prestashop 1.5.X