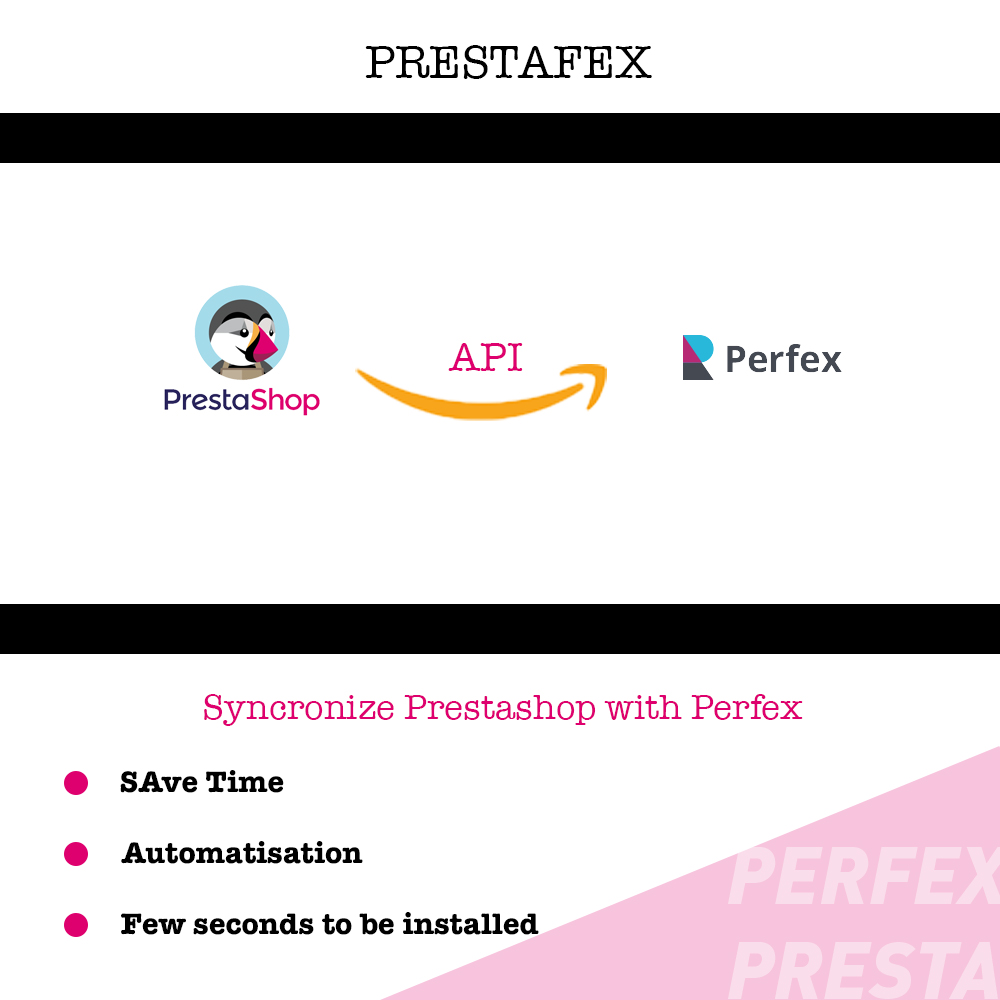 PrestaFex which syncs your new user signups from your Prestashop with you Perfex's CRM Leads.
Once it's enabled and configured, all new users/customers of your Prestashop installation will be synced as Leads in your Perfex CRM installation. This Module synchronizes the default data of a Prestashop Customer (First name/Last Name/Email/Website).
Recommandations
The module need the Perfex REST API installed
No Comments
Contact
Please
sign in
to contact this author.