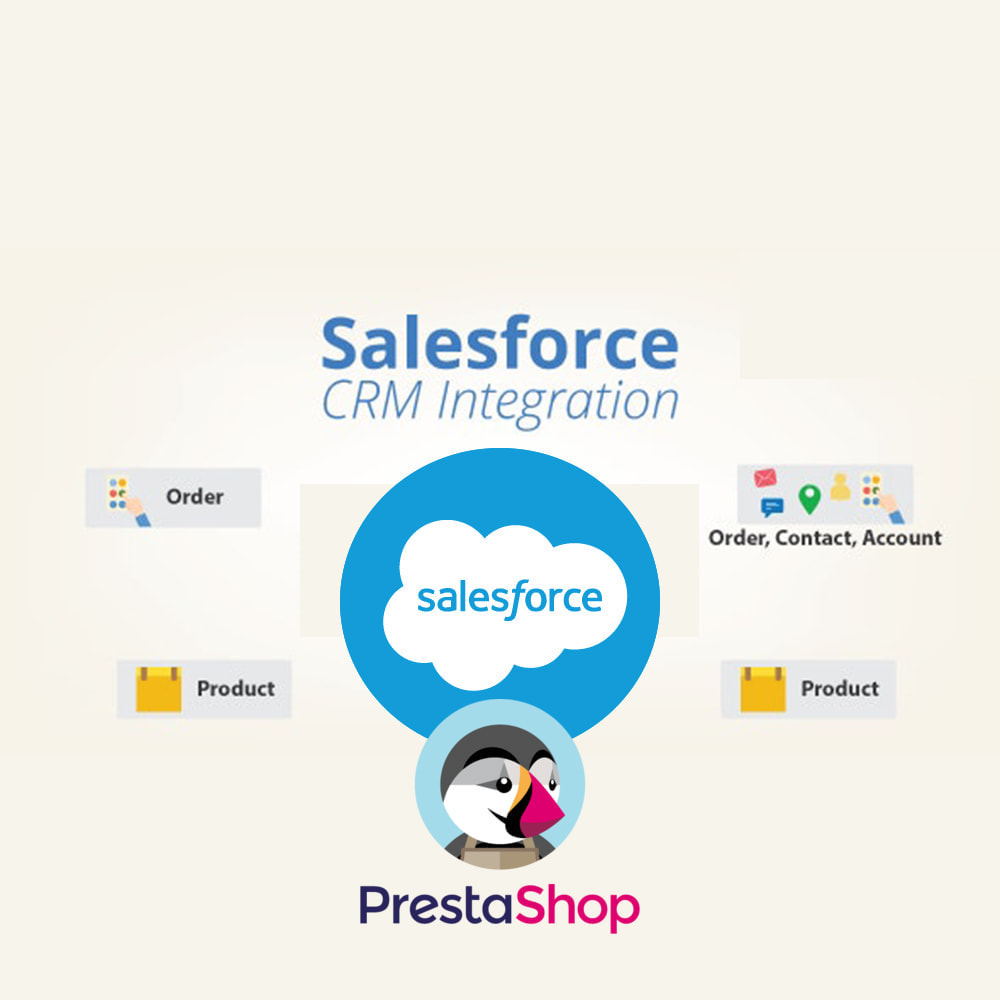 Do you have a Prestashop online shop?
With the Fast Salesforce CRM Integration module for Prestashop, you will be able to synchronize your Prestashop data in your Salesforce account.
allows you automatically synchronize data from your online prestashop to Salesforce CRM system.
do easy syncronisation of data that you need from prestashop to salesforce crm , fast and secure.
this module don't synchrone all products , only when orders is add.
Caractéristiques
Salesforce CRM intergration allows sync the following data:
Synchronize register customer from Prestashop to Lead in Salesforce CRM
Synchronize Order from Prestashop to Account in Salesforce CRM
Synchronize Order from Prestashop to Contact in Salesforce CRM
Synchronize Order Products to Products in Salesforce CRM
Synchronize Order from Prestashop to Order in Salesforce CRM