The best tool for everyone who wishes to safely search and replace strings in database Prestashop
The best tool for everyone who wishes to safely replace strings in databases Prestashop
With Module Fast Search & Replace you can search for everything and replace this with everything but before you do this you can easily create a simple database backup and restore it.
 Replace a Domain / URL that is useful for a quick and simple transfer or a migration of a Prestashop site.
The second feature is full support for serialized data. There are a lot more features – check them out!
Our goal with this module is to give you a good solution for manipulating your data for both Developers and Users of Prestashop.
Specifications
Search & replace data in your Prestashop database
Change domain/URL of Prestashop installation
Handle serialized data
Choose dry run or download SQL file
Change table prefix
Backup & restore your database
Easy and fast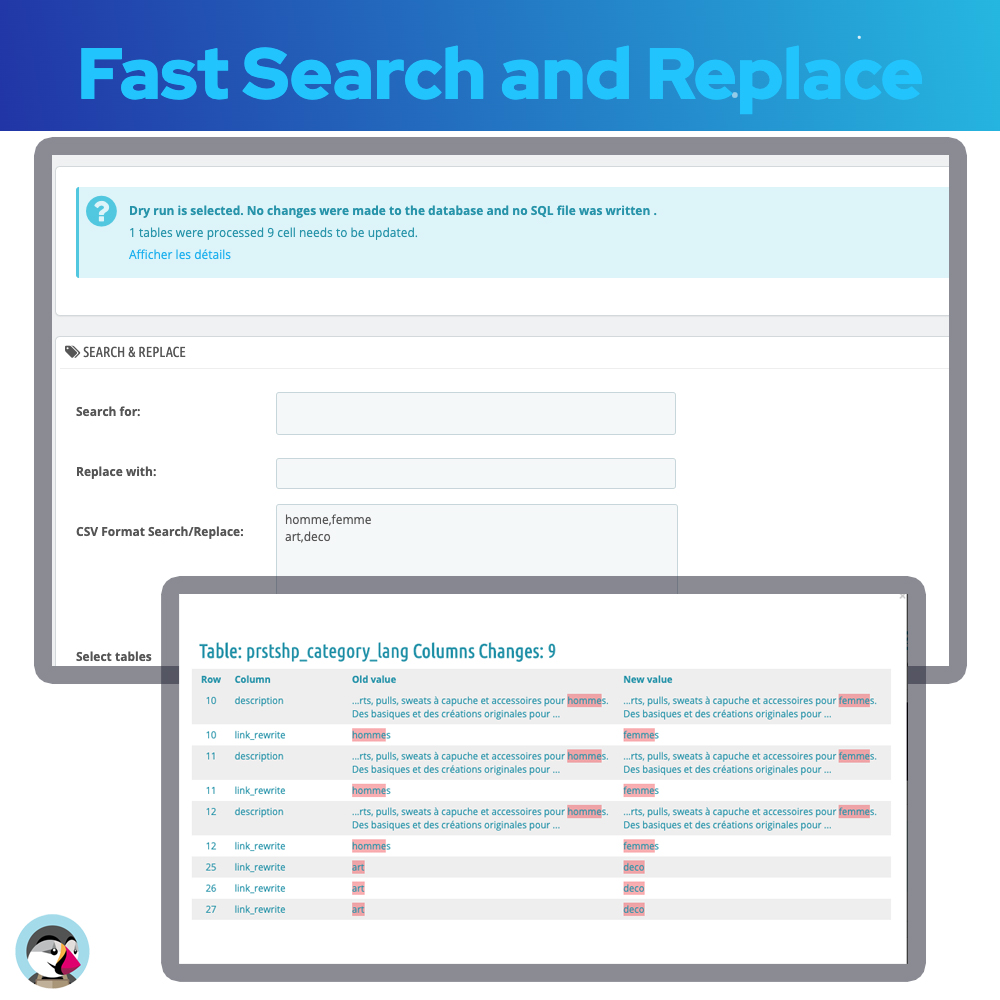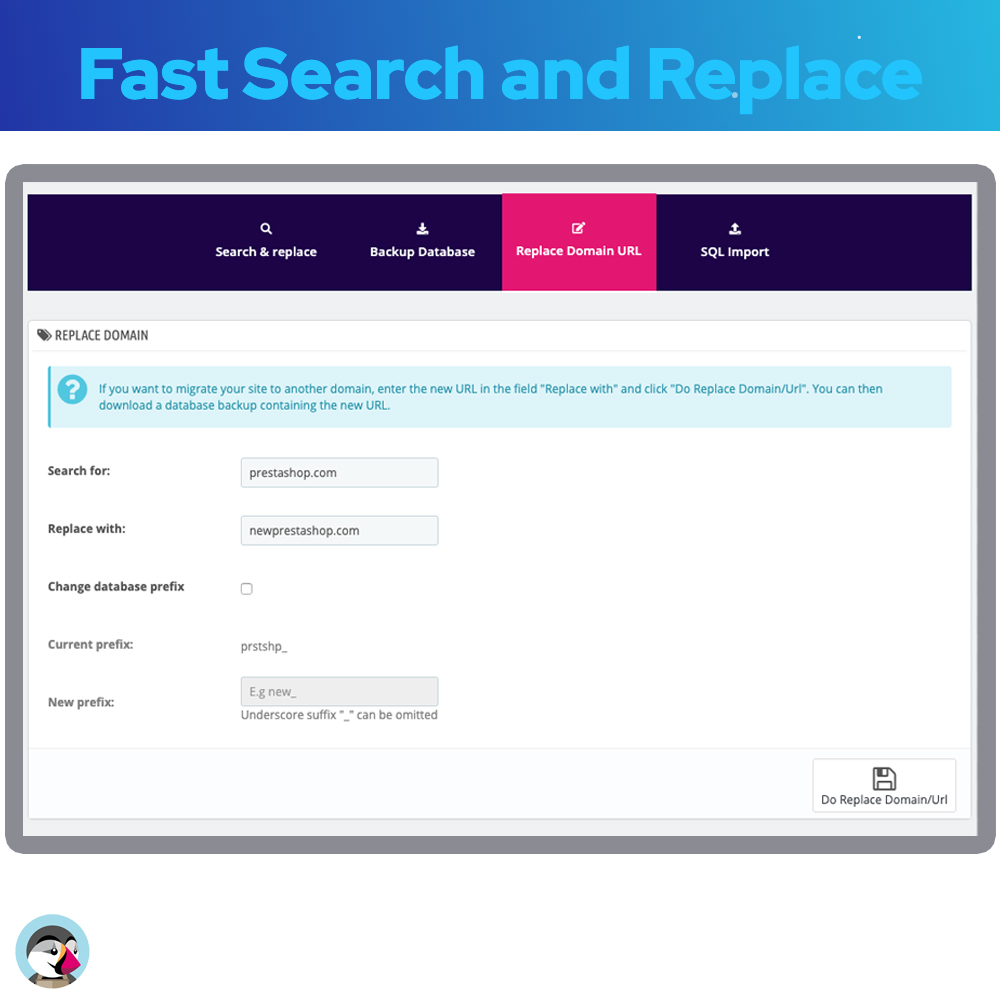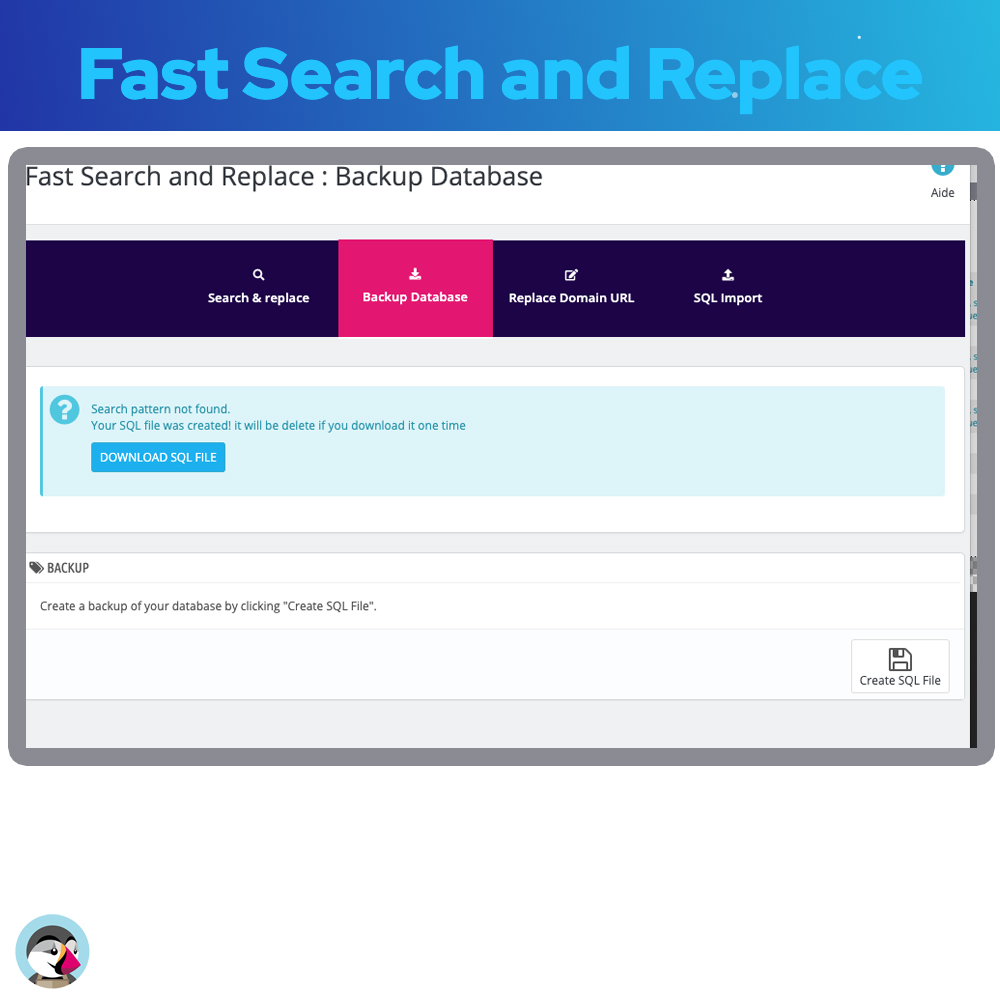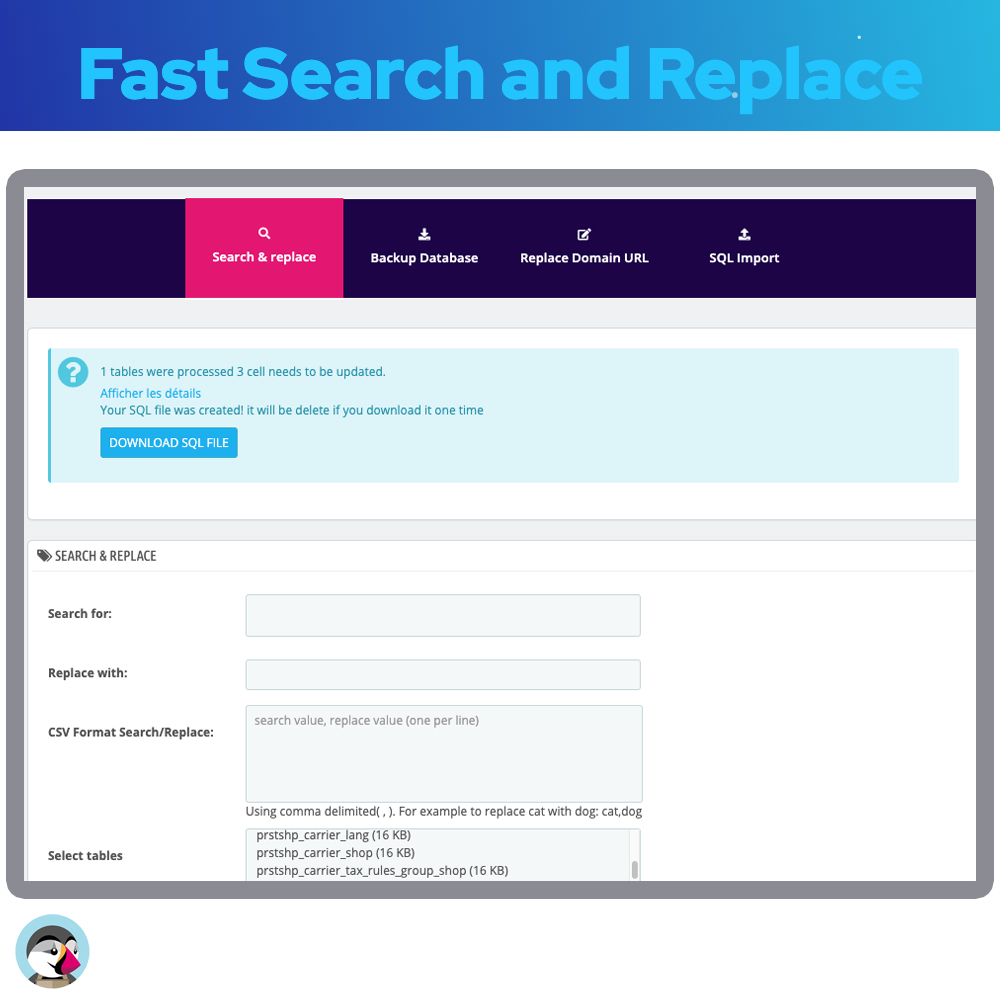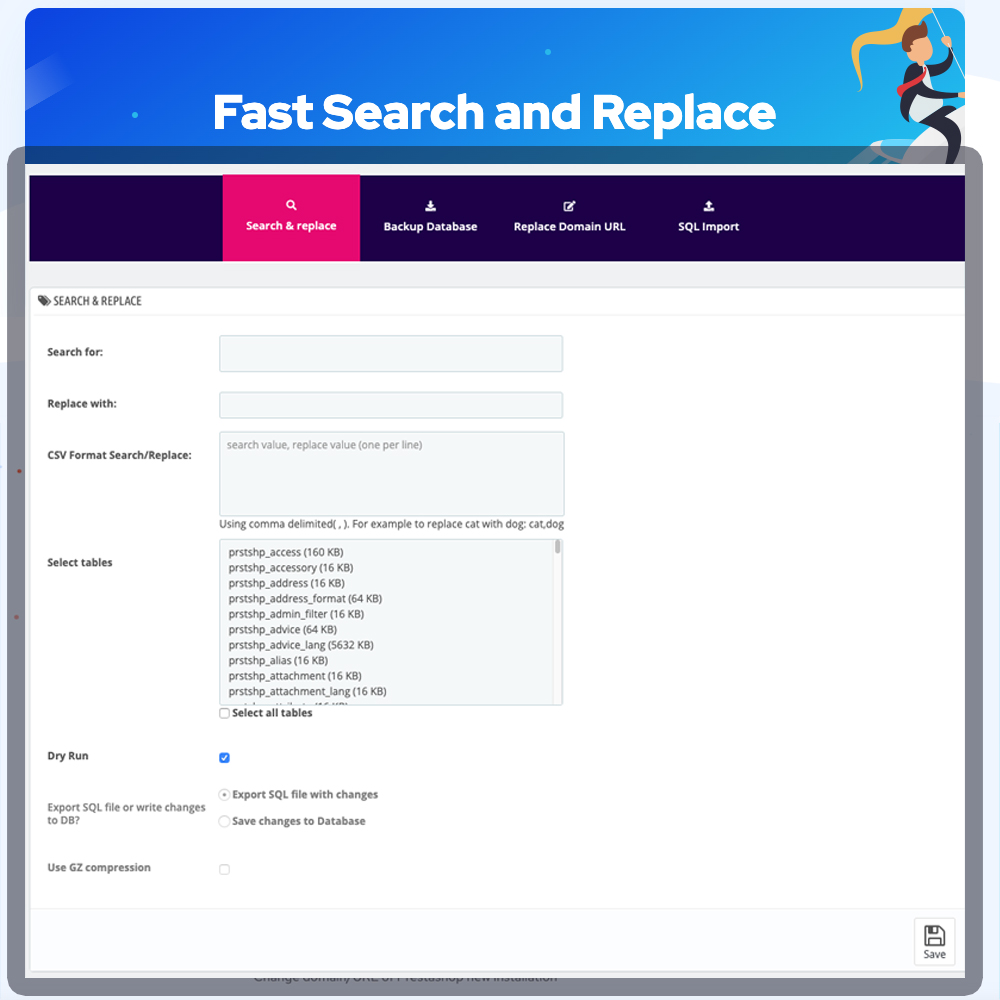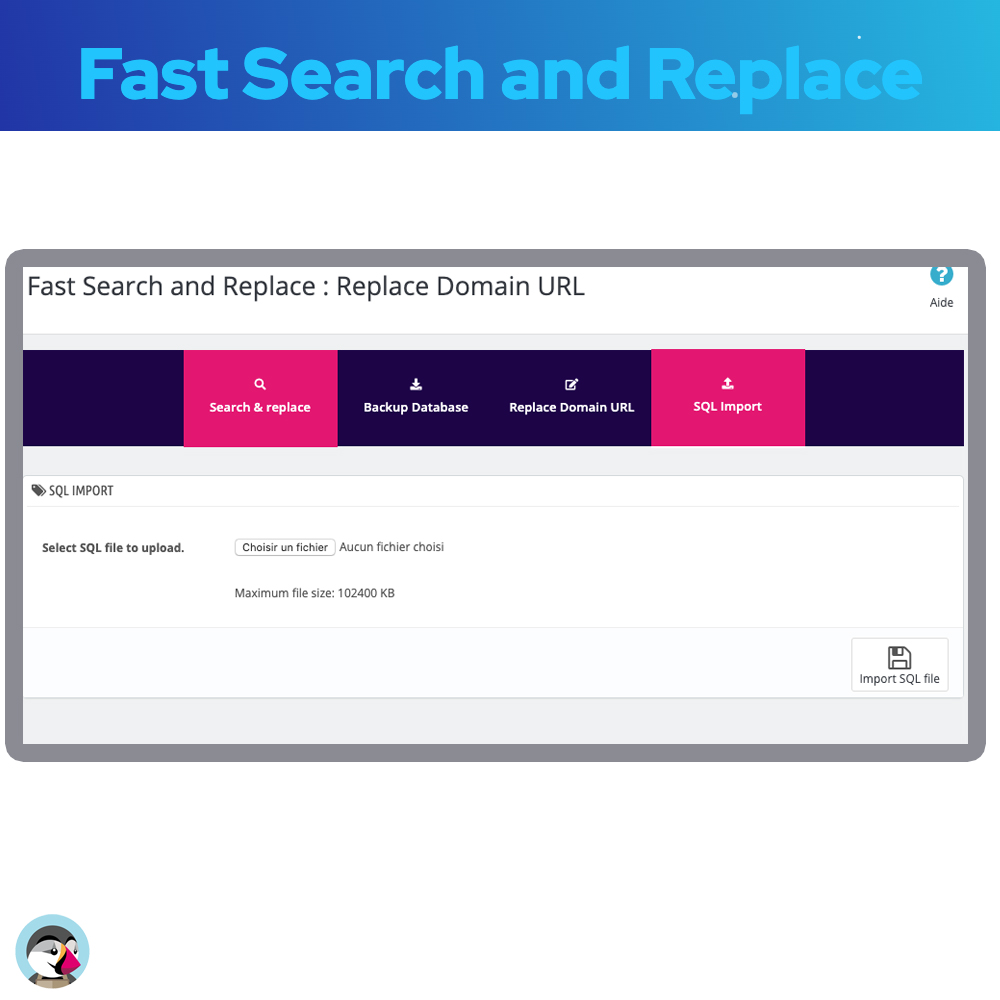 Contact
Please
sign in
to contact this author.