Enhance your Prestashop checkout and user experience with our Google address auto complete module.
As a customer begins to type their address,Easy Google auto complete will kick in and suggest addresses. Once an address is selected the additional fields such as city and postcode will auto fill, speeding up the checkout Prestashop process!
Specifications
Easy to install
Responsive support
Tired and tested
Auto fill all fields of address
Speeding up the checkout
Auto change country if that use a state and auto fill after
Support Backoffice Address Also
support restrict to country
support language force or language browser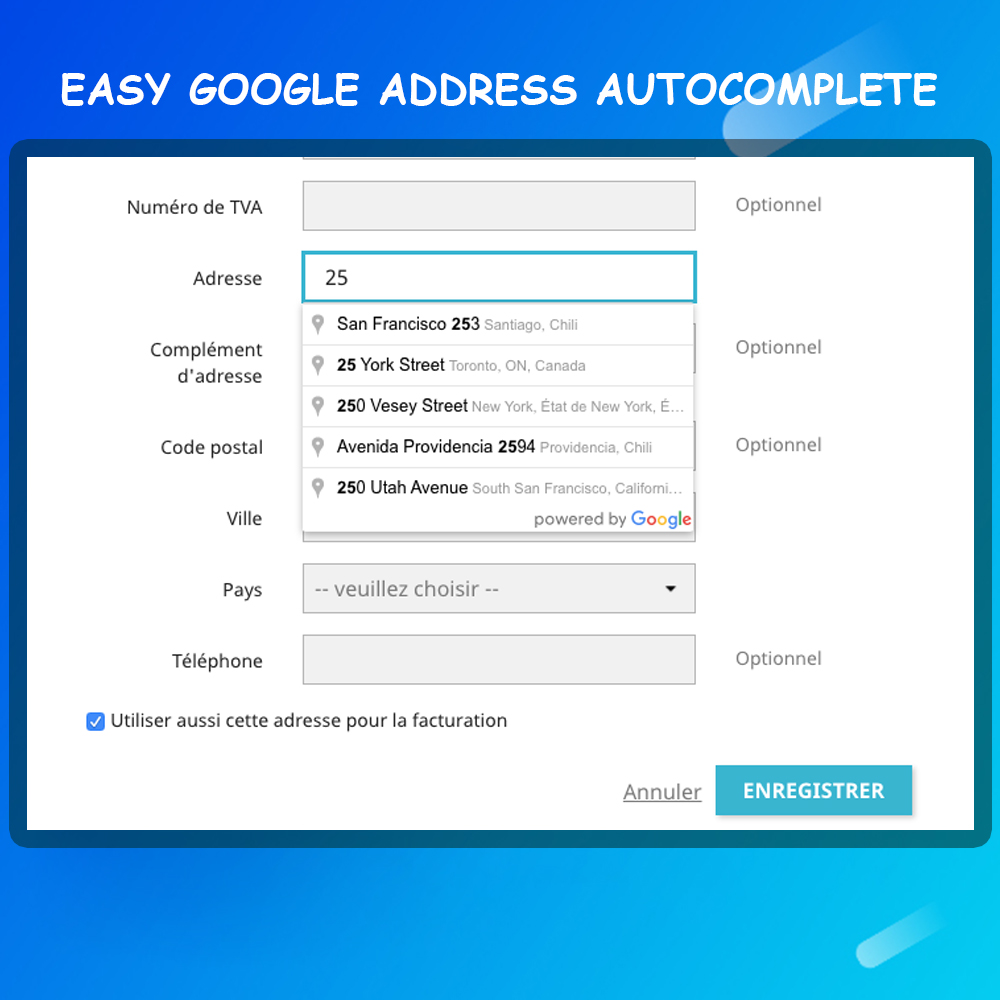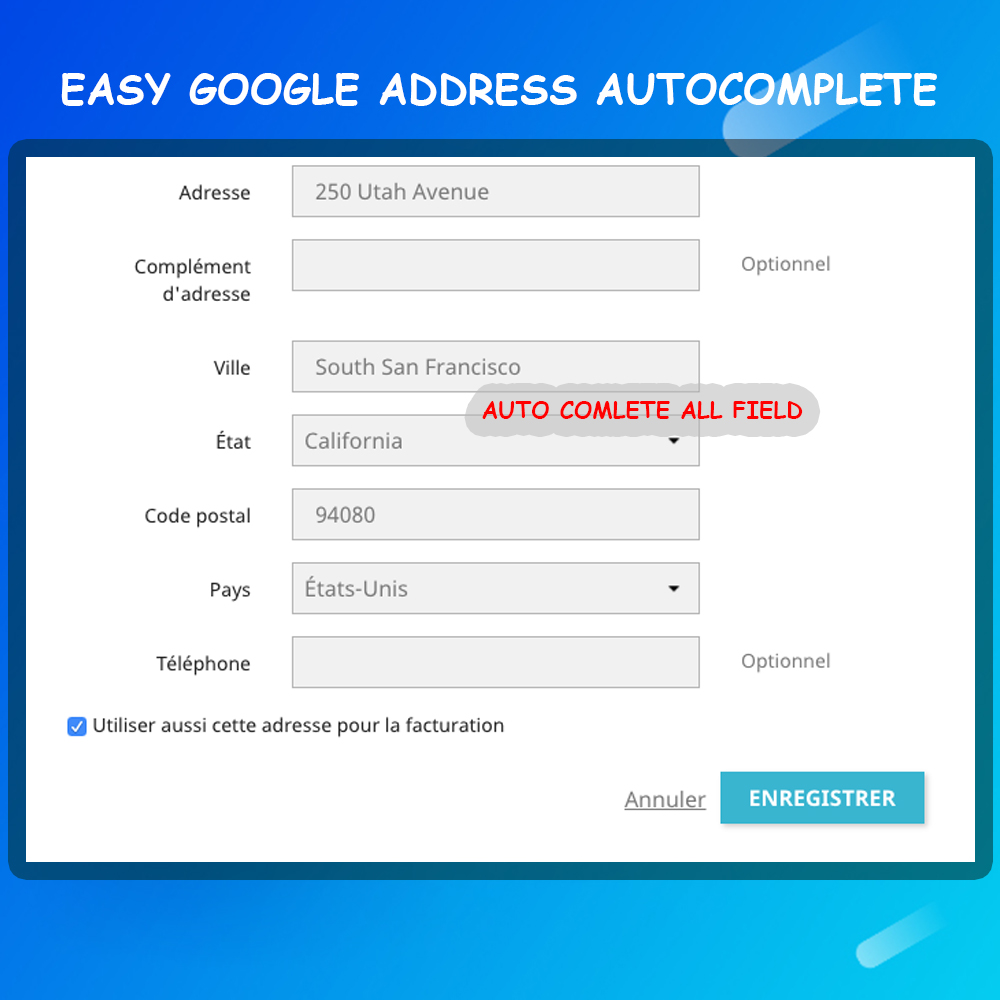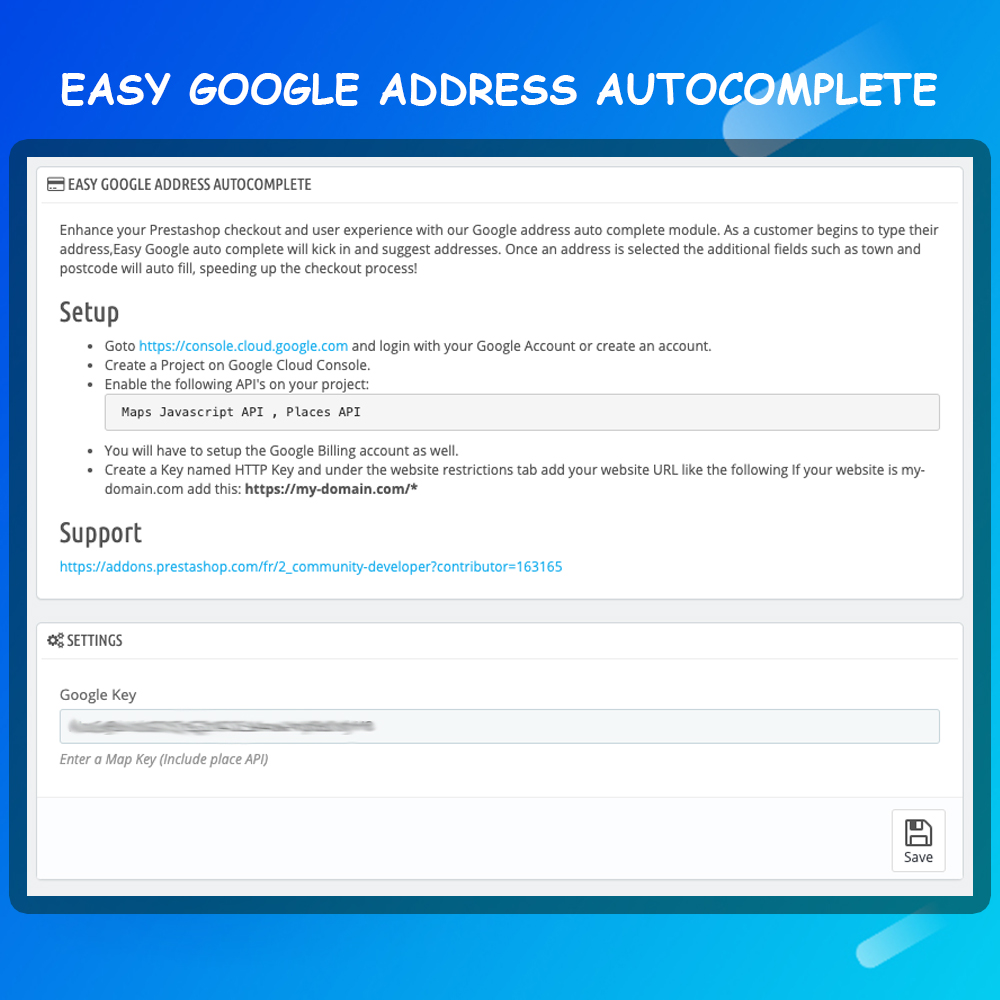 Log
v 1.0.0 Initial Version
v 1.1.0 add support backoffice address
v 1.2.0 add restrict to country add support language force or language browser
v 1.2.1 fix js when one setting is missing
Contact
Please
sign in
to contact this author.