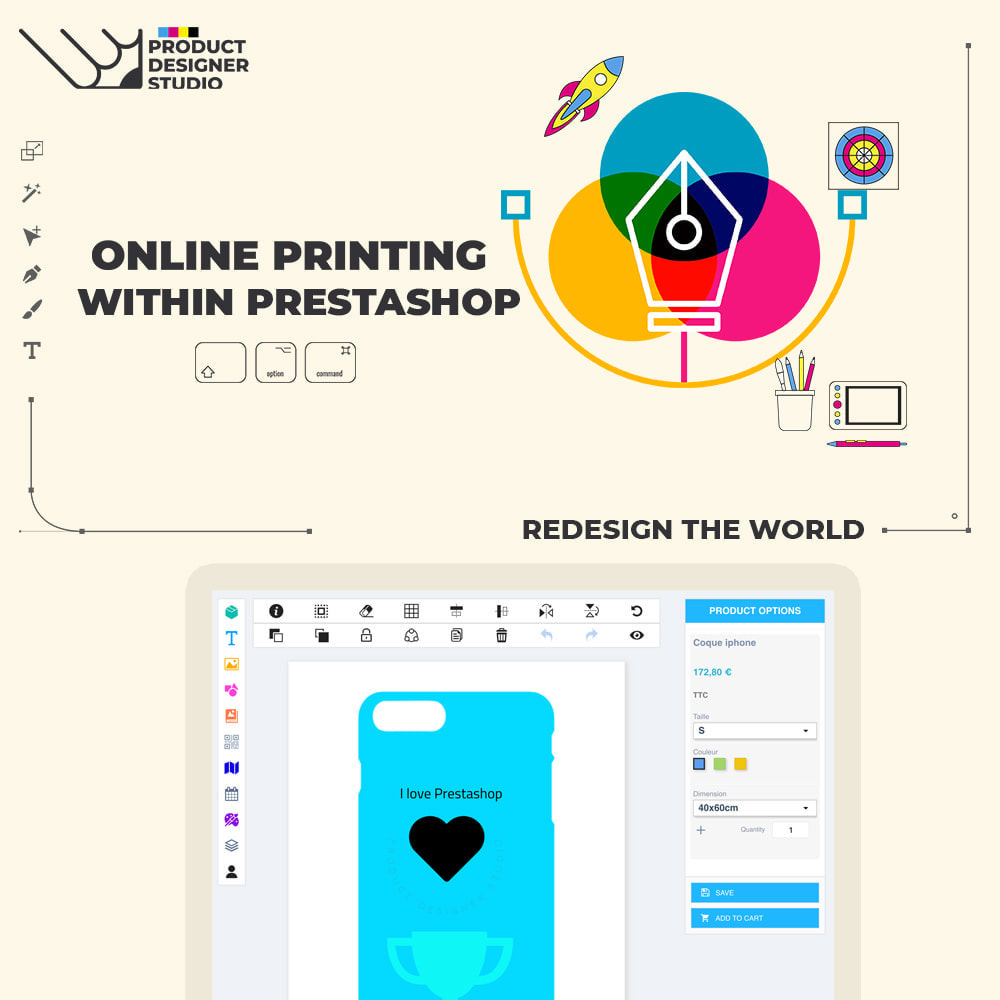 Module Prestashop Product Designer Studio  offers easy handling and powerful designer tools, ability to work in CMYK with all colors, multiple designer for any product, ability to work with SVGs and more.
web to print ideal for online printers
Gives its customers multiples tools and power to create online printing within Prestashop.
Designer what you want like Cards, Flyers, Diptych,Postcards, Posters, T-shirts, Stickers and much more. Create your online printing as easy as possible.
v 1.5.5 (new):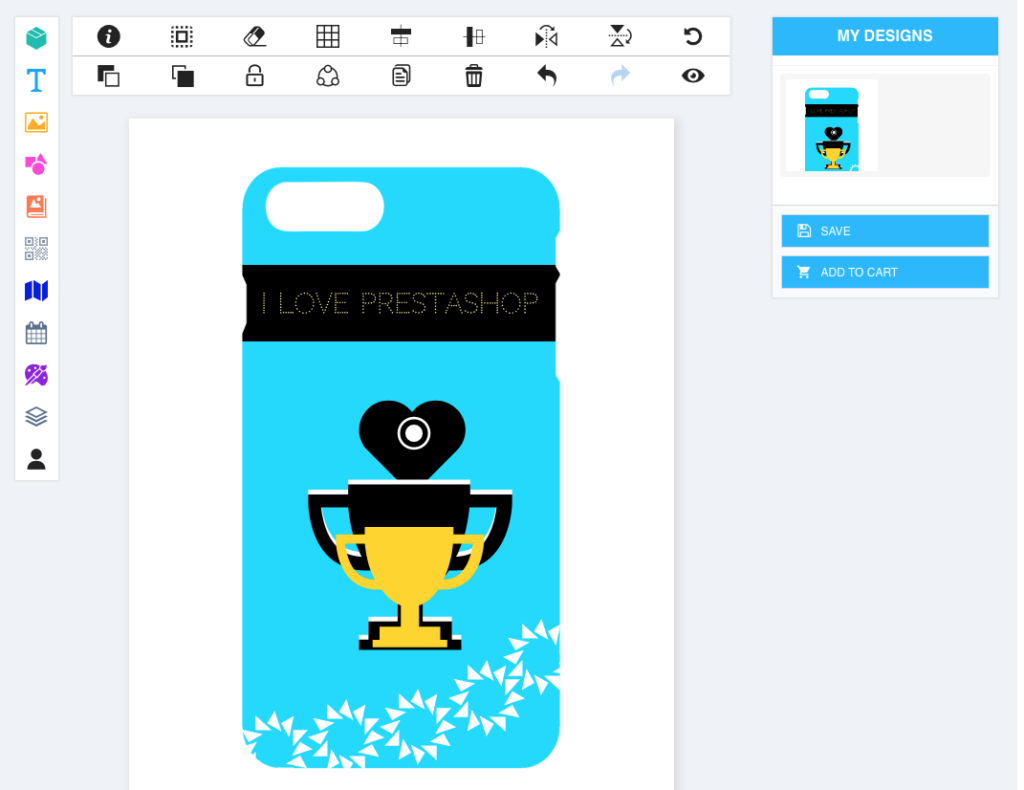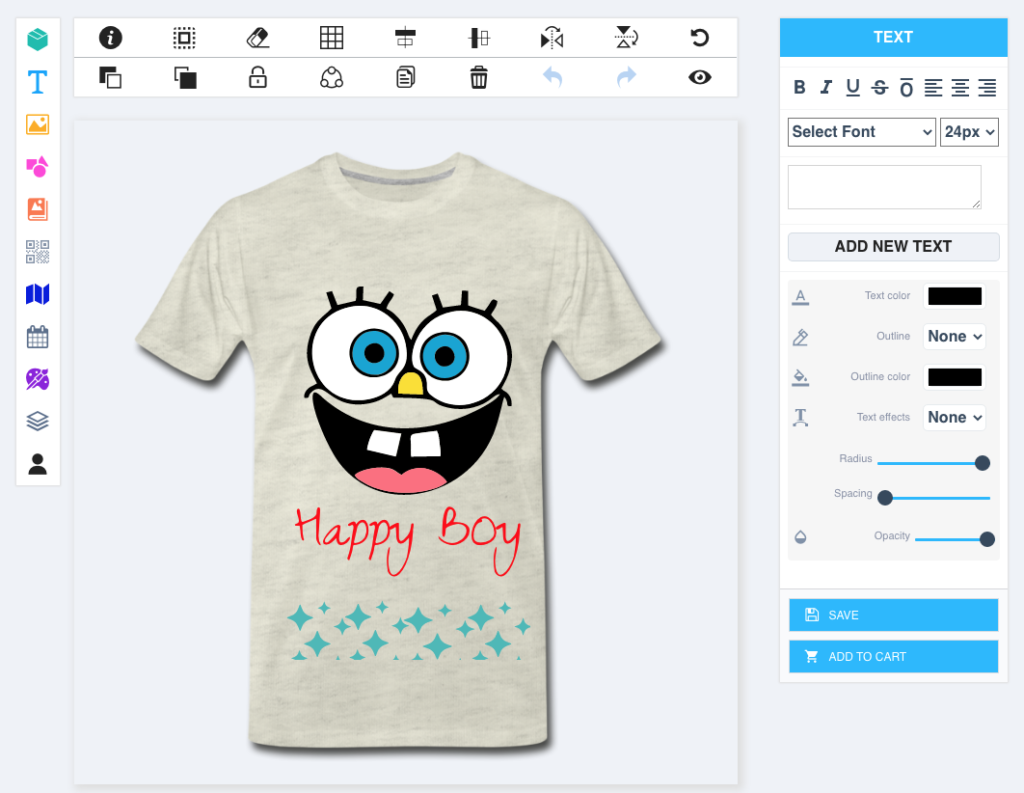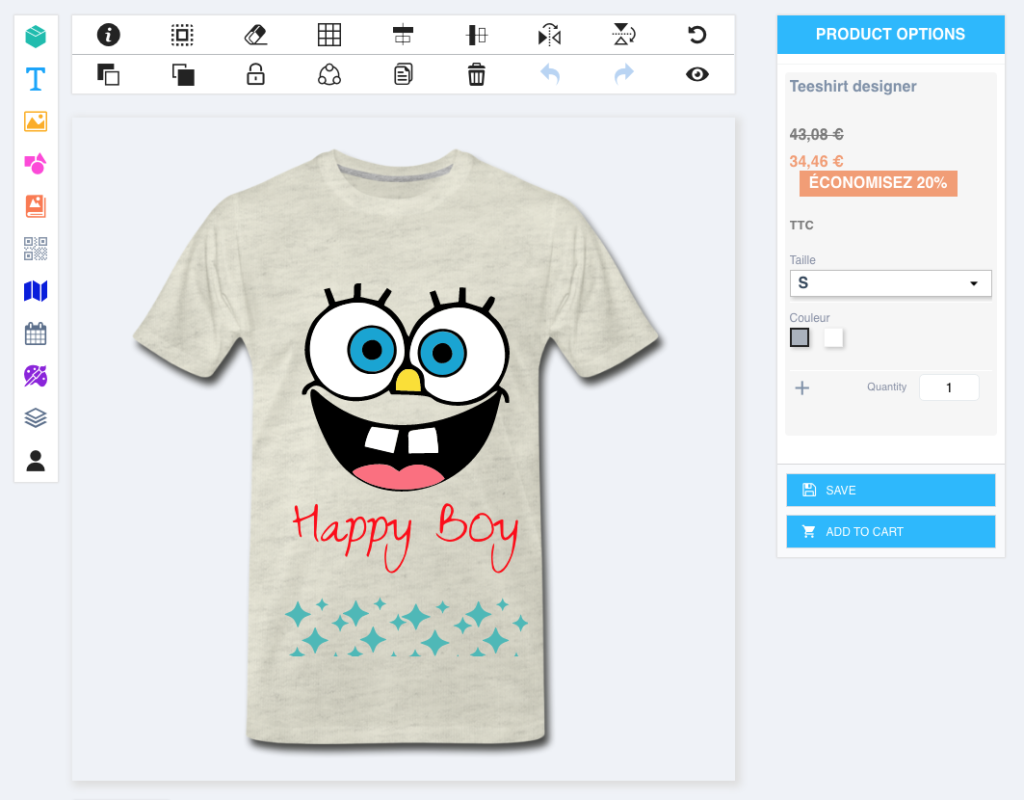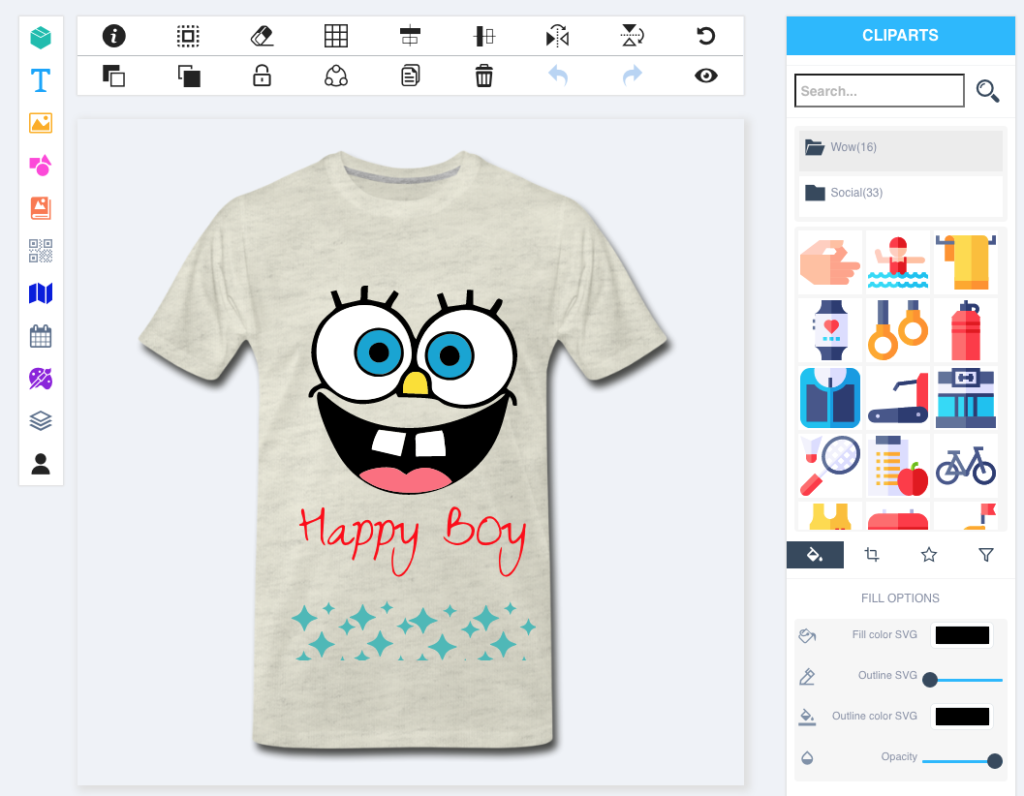 Features
Convert uploaded images including SVG vectors in CMYK automatically.
Add multiple designs and give your customers choose and design in a more comfortable way.
Customize full style of the editor with the colors of your site.
Custom Dpi of image (72 , 96 , 300 Dpi or custom)
Add a variety of organized clipart
Adding a QR code to the design
Change the colors of the vectors easily
It allows its customers to add a map to their design
Add to the images a mask layer effect
MULTIPLE ALIGNMENTS
Add shapes to your designs
Curved text, reverse, arc, small to large, large to small and bulge
Add images of calendars
can make multiple transformations such as move, resize, rotate, skew and flip any text, shape or clipart
Manage layers in a simple way
It allows its customers to save and download their designs easily and manage them from the editor
Crop your images easily to the exact size you want
Selection of filters so that your clients can easily adjust their photos
Your customers can manage their saved designs
SUPPORT GOOGLE AND CUSTOM FONTS
Customize the palettes
Add watermark when your customers download designs
SHORTCUT KEYS
and More ....
Super Module
★★★★★
"
Enfin un module de personnalisation parfait et qui réponds a nos besoins ,
"
Leave a review