Request a payment module allows you to send an email containing a link for your customers to pay you and get paid quickly
If you are using Prestashop, here is a handy solution for all these situations:
Features :
Good for the call order , reservation order and multi payment order
Sometimes you want to give special, exceptional pricing to a customer.
Sometimes you want to just send a 'payment link' to your customers.
Sometimes you want to pre-fill order details for them and allow them to make payment only.
At other times, you may have products that do not show up on your catalog, but you want to give them to some customers.
With Request a payment module , we offer the flexibility of requesting for a payment for the Products sold on your Prestashop to your Customers Nice, hey?
In a few clicks you can request , send and get paid for a changed order , call order , extra money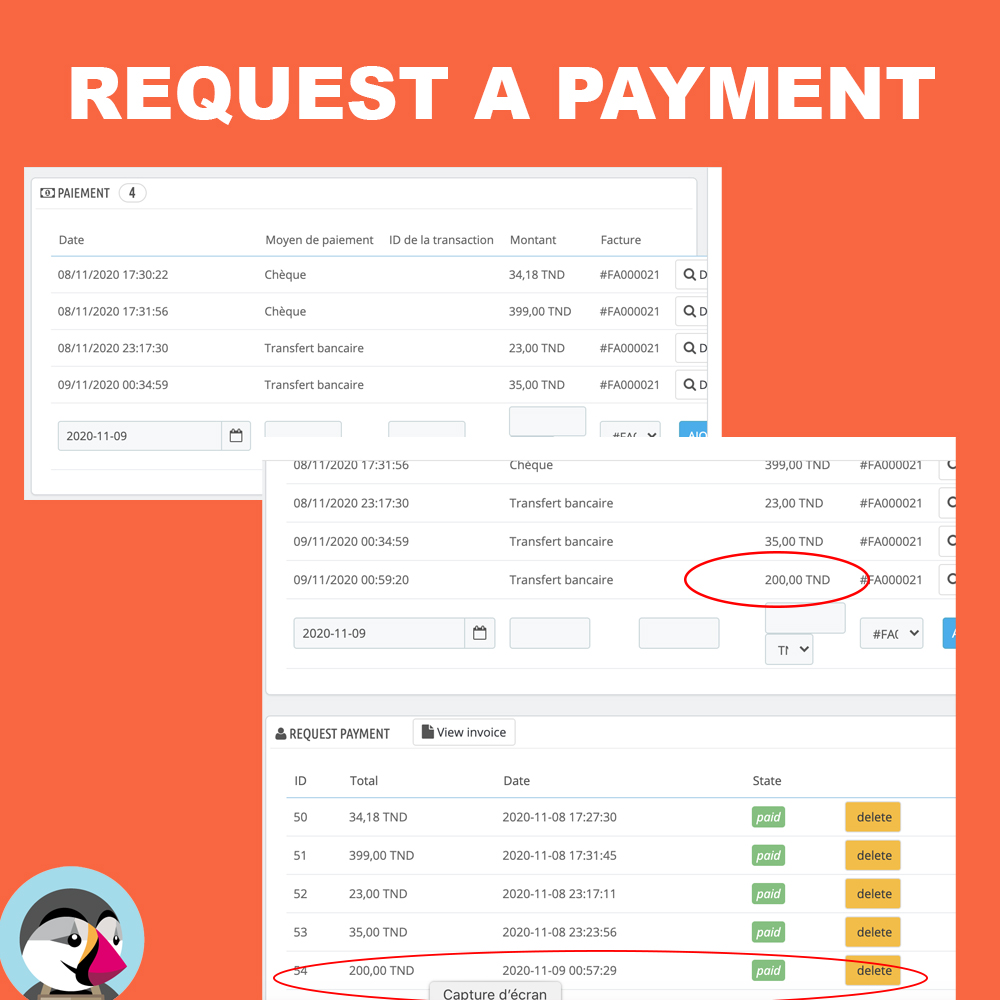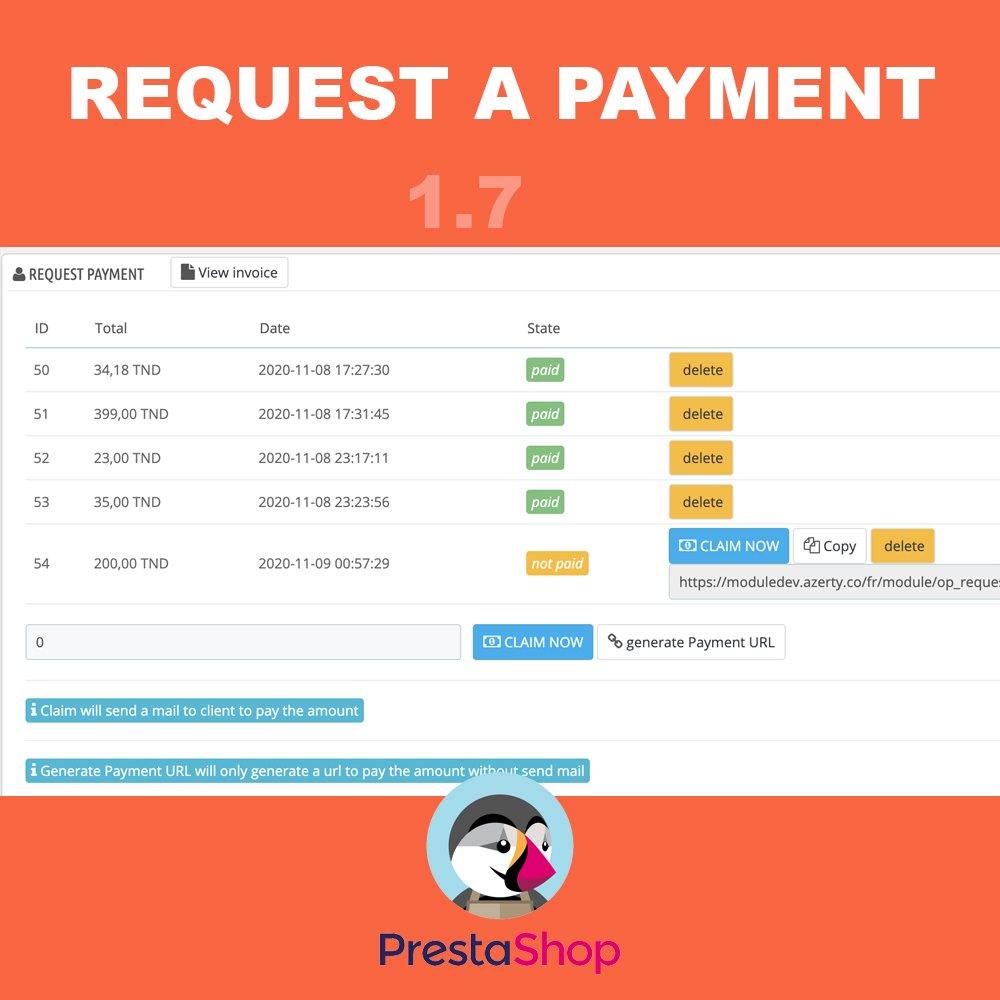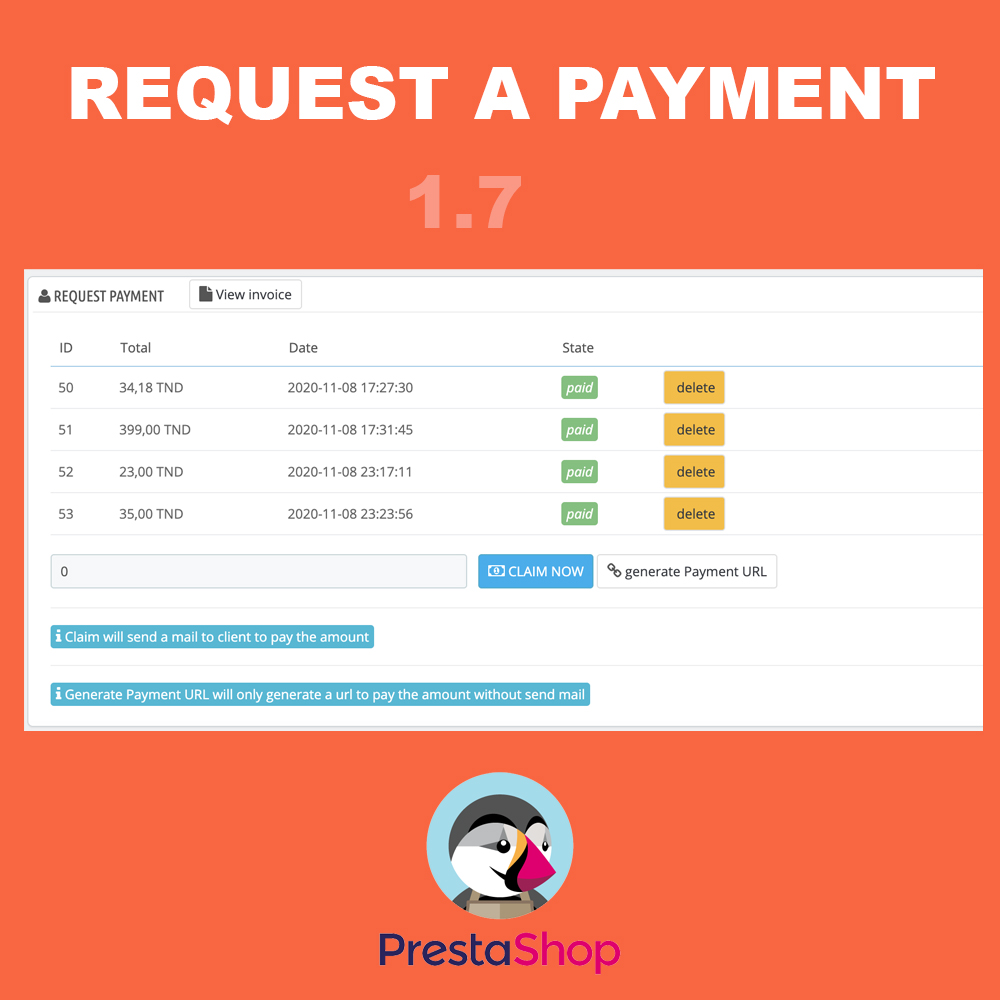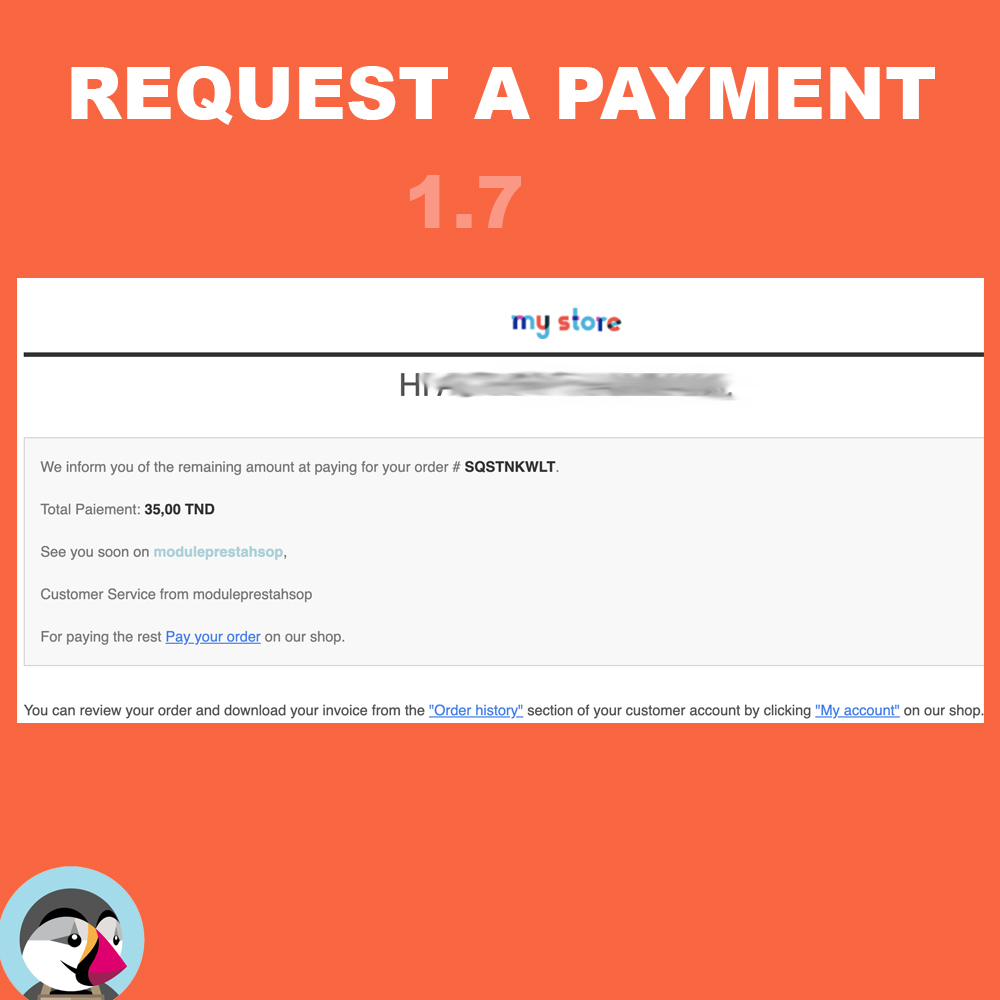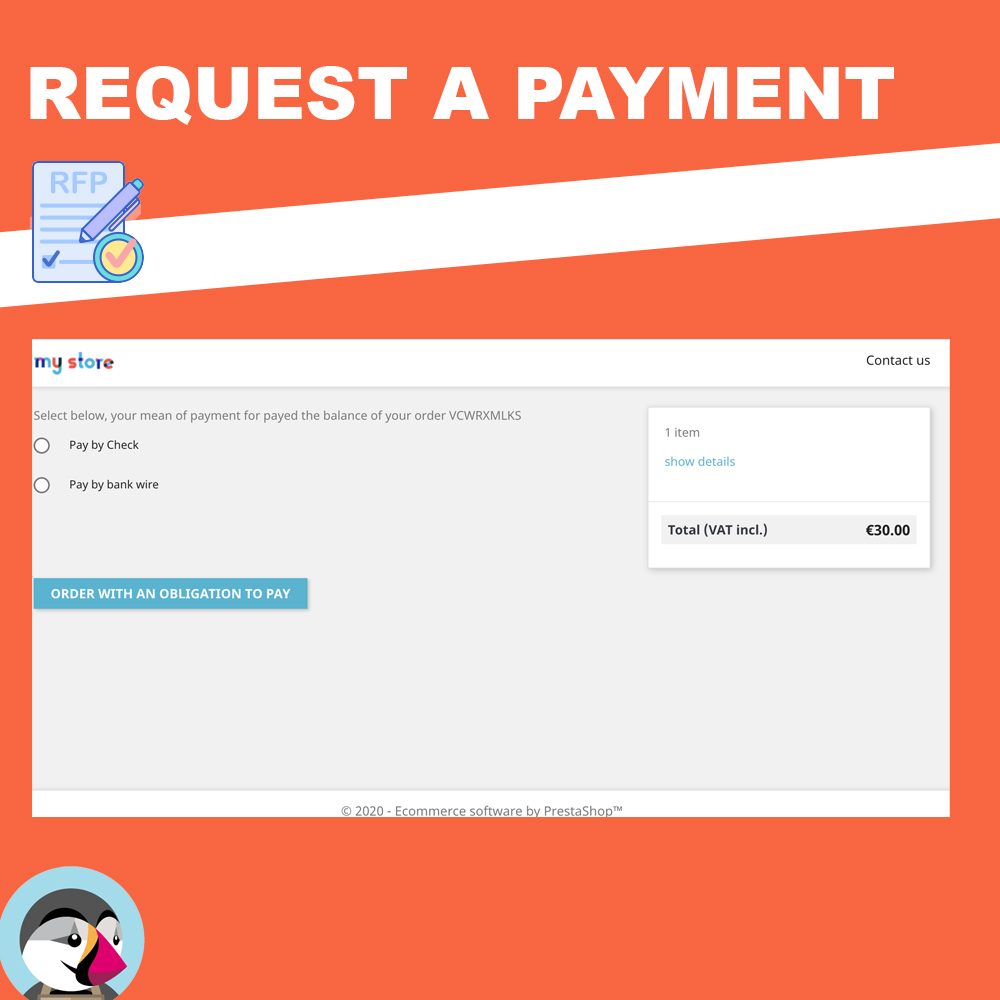 No Comments
Contact
Please
sign in
to contact this author.