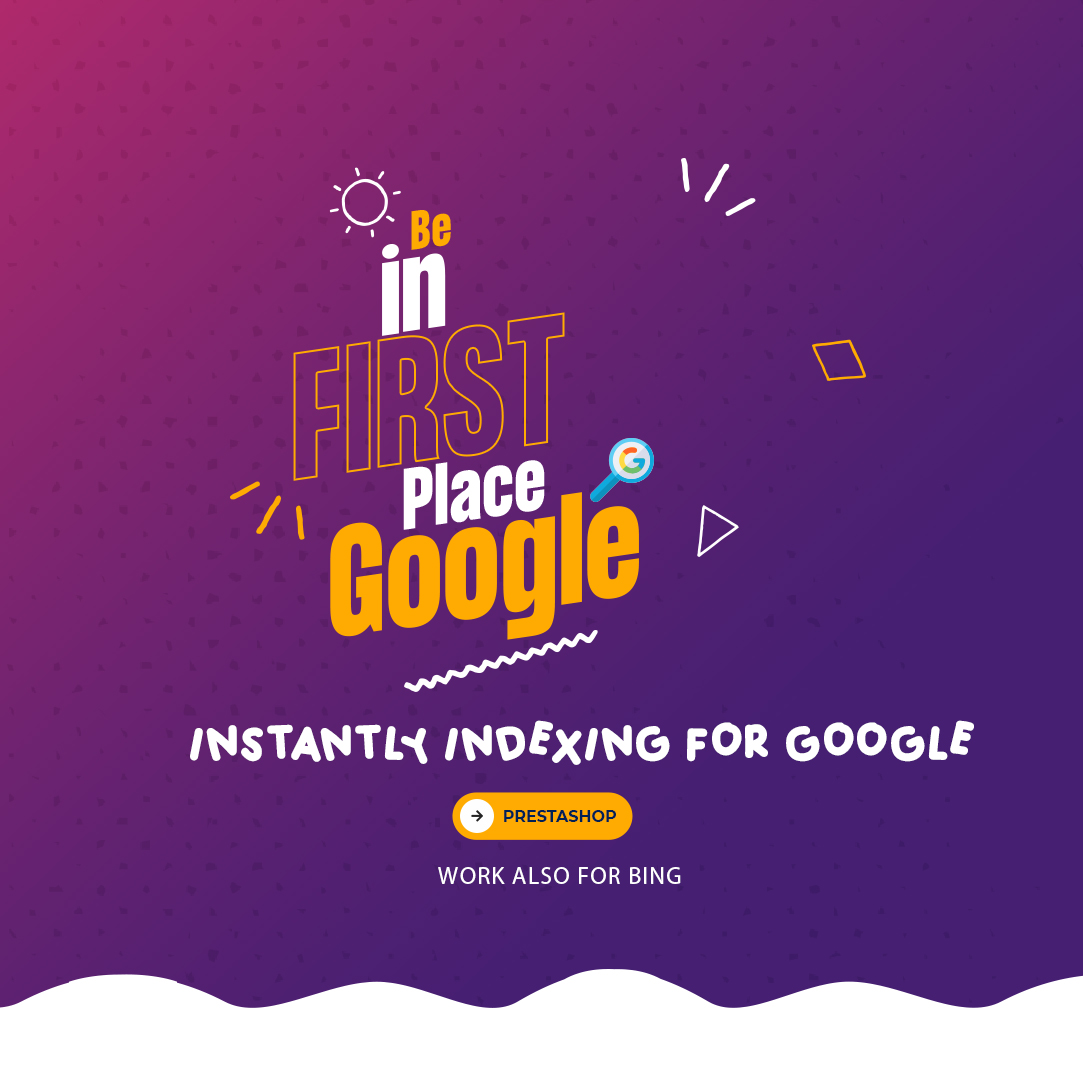 Get Google To Crawl Your Prestashop Instantly via Google's new indexing API  it's now possible for you to get your website to rank faster.
Using our module Instantly indexing for Google  , you can stay one step ahead of your competition by making sure that your prestashop is crawled and has the opportunity to rank before their site does which is extremely important when it comes to time-sensitive, competitive content.
What Indexing For Google is ?
Here's why this really is worth the extra effort.
Rank faster (especially important for time-sensitive content)
Increase your chances of ranking above your competition
Keep search results up-to-date for higher quality user traffic
A very efficient yet simple module to take care of your indexing woos and helps get your content crawled by search bots instantly.
Features
Rank faster Get it in front of your audience faster.
Increase your chances of ranking above your competition
Keep search results up-to-date
One-time Setup
Automatic Update
Manual Submissions
Send request to remove Post from Google SERPs
Get Current url Status
Compatible with Any SEO Prestashop module
Bulk Submissions (Up to 100 URLs)